RegJoint™ is an implant designed for small joints in hands and feet for rheumatoid and osteoarthritis patients
Discover the advantages of RegJoint™
RegJoint™ is a bioresorbable implant meant for surgical treatment for small joint arthrosis in hands and feet. It is a porous device made of well-known lactic acid based fibrous material. RegJoint™ is a tissue engineered solution using body´s own healing mechanism to create a pseudo joint.
RegJoint™ is guiding normal scar formation in joint cavity after a surgical operation, forming a flexible connective tissue. In 3 months this tissue is strong enough to act as a joint. Now RegJoint™ is no longer needed and its´ degradation starts. In 2 to 3 years RegJoint™ disappears from the joint cavity the only degradation products being water and carbon dioxide.
RegJoint™ has proven to provide excellent pain relief and functionality to operated joints for over 10 years.
Is RegJoint™ suitable for me?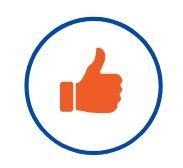 The ideal solution for individuals experiencing pain in small joints caused by arthrosis. This can include rheumatoid arthrosis, osteoarthrosis, arthrosis developed after a trauma and psoriatic or other cartilage disturbance caused arthrosis.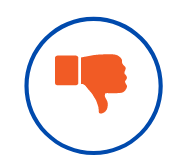 RegJoint™ is targeted to small joints in hands and feet. Unfortunately RegJoint™ is not suitable for knee, hip or spine surgery and those allergic to polylactide polymer.
---
Patient Instructions & Implant Card
Here is important information for the patients. Click and see or download pdf file below.
---
Rehabilitation videos
Rehabilitation and physiotherapy must be planned individually for each patient and the programs may differ from the following example based on the patient's specific needs. Scaffdex Oy as the manufacturer of RegJoint™ implant, does not practice medicine and does not recommend these or any other programs for use on a specific patient.
Example of rehabilitation program after RegJoint operation of MTP1
---
Example of rehabilitation program after RegJoint operation of CMC1
---
Talk to your surgeon about RegJoint™
When pain and stiffness limit your ability for daily activities and before you enter into arthrodeses or prosthesis.
---
Contact Scaffdex Ltd
Please, contact us or give us feedback via the contact form below.